2023 PKF O'Connor Davies Client Experience Survey Results
We are pleased to report the results of this year's survey: our clients have a strong positive assessment of our value, reflected in an NPS score that surpasses the average for our industry by a significant measure.
In addition, we are pleased to report that our surveyed clients also rated us favorably on other vital indicators, including the following:
99% of clients said they are satisfied with their service team.
93% of clients said they can rely on PKF O'Connor Davies to provide sound advice and superior thought leadership.
93% of clients agree PKF O'Connor Davies upholds its brand promise to deliver value, expertise and exceptional service in every engagement.
92% of clients said PKF O'Connor Davies has a thorough understanding of their needs.
90% of clients said PKF O'Connor Davies is proactive in its approach to helping them.
89% of clients say their phone calls and emails are answered within 24 hours.
Our Commitment to Client Satisfaction
At PKF O'Connor Davies, we hold ourselves to a higher standard of excellence in everything we do. This commitment is embodied in our "Know Greater Value" brand promise and drives our interactions with our clients at every level throughout the organization. To fulfill this promise, we monitor both service delivery and client satisfaction year-round.
Our commitment to client satisfaction is why our clients Know Greater Connections, Know Greater Insights and Know Greater Value.
Driving Excellence Every Day
Our Client Experience Commitment is evidenced in many ways, including:
Every team member signs a Client Service Pledge, promising to deliver the highest levels of value, expertise and service in every engagement.
Our Partners are actively involved in the day-to-day management of engagements, ensuring a high degree of client service and cost effectiveness.
The Firm's seasoned specialists employ a team approach to all engagements to provide the outstanding quality and focused attention required to help support clients' ongoing success.
We prioritize retaining talented professionals and maintaining staff continuity in all client engagements.
Annual Client Experience Survey
Each year we solicit the opinions of our clients on the many aspects of their relationships with us, our leadership, service and engagement teams. It's important to us that we stay informed about how well we achieve the brand promises we've made – promises such as delivering greater value, service, insights and connections. We evaluate the responses closely, which enables us to quantify the results and determine our Net Promoter Score (NPS), a widely recognized measurement
of client satisfaction.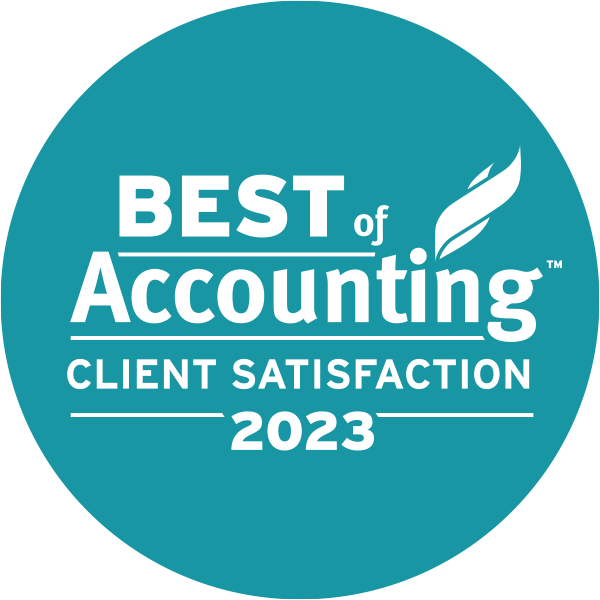 Award Winning Client Services
We are honored to have received the 2023 ClearlyRated "Best of Accounting Client Satisfaction" Award, the only award in the U.S. and Canada that recognizes public accounting firms that have proven superior service quality based entirely on ratings provided by their clients.
Fewer than 1% of all accounting firms in the U.S. achieve the Best of Accounting Award for client or employee satisfaction.